The coaching session
is

meant for:
CEOs
Small and medium sized companies with stores
E-shop owners
Service website owners
And combinations of all 🙂
Why? Because we would like to simply explain how online marketing and web design works in practice.
The coaching session
is not

meant for:
Starting business
Large companies and corporations
Marketers and marketing managers
Corporate clients and large company representatives
Don't be sad :), we will prepare separate coaching sessions for you
We like to get
straight down to business,
not theory-craft
about online marketing.
We'll show you how online marketing works in practice.
The coaching scheduled
is filled to brim
by information useful
for your business development.
The session will be divided into three blocks. After each block there is a break planned for a small refreshment and coffee.
Block 1: Online marketing & SEO
We will explain what our options in online marketing are. Show and discuss the differences between social network ads and google adwords. The reach, visit rate, conversion, targeting, budget. We will create a simple marketing strategy for selected companies.
We'll also discuss SEO optimization of your website and explain the difference between local and global (international) SEO.
Coffee break
There is never enough coffee, and a break for a bit of thinking is always helpful. Trust us, you will have a lot to think about 🙂
Block 2: Web design & Mobile devices
In this block, we will discuss why a quality-made website is important in sales and why is it often the weakest element in the business of many companies. We'll explain how to present and build a company's image online. What the content and structure of the web should contain and why. What basic elements each website must contain to have people purchase from you.
We'll also have a look on the problematics of responsive design and why is it now important more than ever.
Lunch Break
The pieces start fall together and that's why we are going to have a break to ingest the ideas and refresh ourselves. After a good lunch we're again all set to continue. The most important topics are yet to be presented.
Block 3: Monthly budget & analysis and optimization
"How much does an online ad cost? Can I even afford it?" These are the most common questions of our clients when we start. We'll also explain the size of your investment into the budget and what is the repayment time.
Additionally, we'll have a look at how an analytics software works and when and based on which data websites are optimized.
Coffee break
Let's ingest the last batch of information at a cup of coffee. Since all of sudden, the pieces of the puzzle come together. 🙂
Networking & Raffle
Business card exchange, open discussion or the time for any additional questions has been reserved for the session's end. We know that after our individual presentations here at Marketing Art, our clients are bewildered and we believe that we'll let you experience this.
As a bonus, a raffle for valuable prizes will be held – what prizes we talk about will be show to you on the session directly.
What will you learn at our coaching session?
You will learn more on what needs to be done with your website/e-shop

Know how to begin with online marketing

Know how to evaluate if you are developing your business correctly

Meet interesting and similarly thinking people

Refreshment for the whole duration of the session

Possibility to win valuable prizes

And most importantly, you will have something to think about 🙂
The training will be led
by the CEO and CPO
of online marketing agency
Marketing Art
What we've achieved until now:
80 websites
21 e-shops
50 marketing campaigns
4 years on the market
12 team members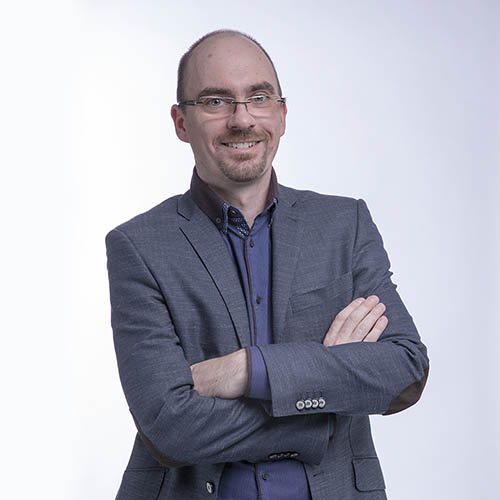 Od roku 2013 sa dennodenne stretávam s novými klientmi a vysvetľujem im problematiku online marketingu, redizajnu web stránok, analytického software a optimalizácií. Počúvam rôzne námietky aj názory, riešime problémy, tvoríme marketingové stratégie a koncepty. Skutočne, za 4 roky som mal možnosť stretnúť viac ako 1000 podnikateľov a rozhodne veľká väčšina z nich začala po našom stretnutí aktívne riešiť redizajn webu a online marketing začali brať vážne.
Určite sa máte na čo tešiť 🙂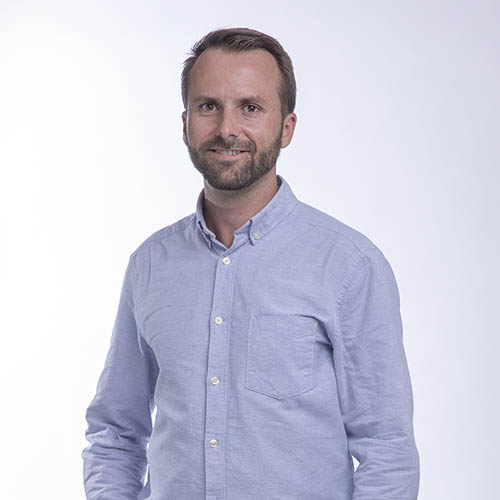 Ako spoluzakladateľ agentúry Marketing Art sa momentálne venujem projektovému managementu. Denne spolu s kolegami vytvárame funkčné riešenia pre našich klientov. Ku každému pristupujeme individuálne, aby sa nám čo najlepšie podarilo posunúť ich biznis správnym smerom. Náš úspech spočíva v tom, že web stránky a e-shopy tvoríme tak, aby sme návštevníkov zaujali krásnym a moderným designom a získali ich pozornosť prehľadnou predajnou štruktúrou. Spolu s mojim tímom sme doteraz zrealizovali viac ako 100 projektov.
Teším sa na stretnutie s vami 🙂

Ticket price
90 €
First 10 tickets: 70 €
Max. spots
30
Number of free spots: 22
The number of attendees is limited. Please register today while there are free spots.
Place of training
Panorama Club,
Palackého 29 / 7149,
Trenčín 911 01
Parking included for attendees.
Register