The Client
Marius Pedersen, a.s., offers waste management services, road maintenance and greenery care for more than 1 000 000 Slovak citizens.
The Assignment
The main goal was to redesign the already aging website to a newer more responsive system, while the focus was maintained on clear website structure presenting more than 90 pages of content to a large target audience.
The system was built on a clear content structure which is divided into primary categories and interlinked with functional CTA elements. Its part are also expansive waste disposal schedule maps. The updates are partially covered by a blogging platform.
Subpage of each premise contains basic description, service offering, opening hours, gallery, news and important contact details. In addition to the rest, fast navigation has also been added to each premise website.
On the business map, you will be able to find all the addresses as well as each necessary contact. Its part is also a search bar and a filter that is county-divided
Each subpage are categorized and interlinked by large buttons to make sure you do not miss out on any detail. Due to large target audience we have opted for easily readable large font.
All services are specifically interlinked by large buttons and supplemented with photographs. We'll guide the visitor intuitively to what they look for.
The system is enhanced with expansive town map where Marius Pedersen, a.s. operates. The map is also updated with a search bar thanks to which you can swiftly find the desired place you are looking for.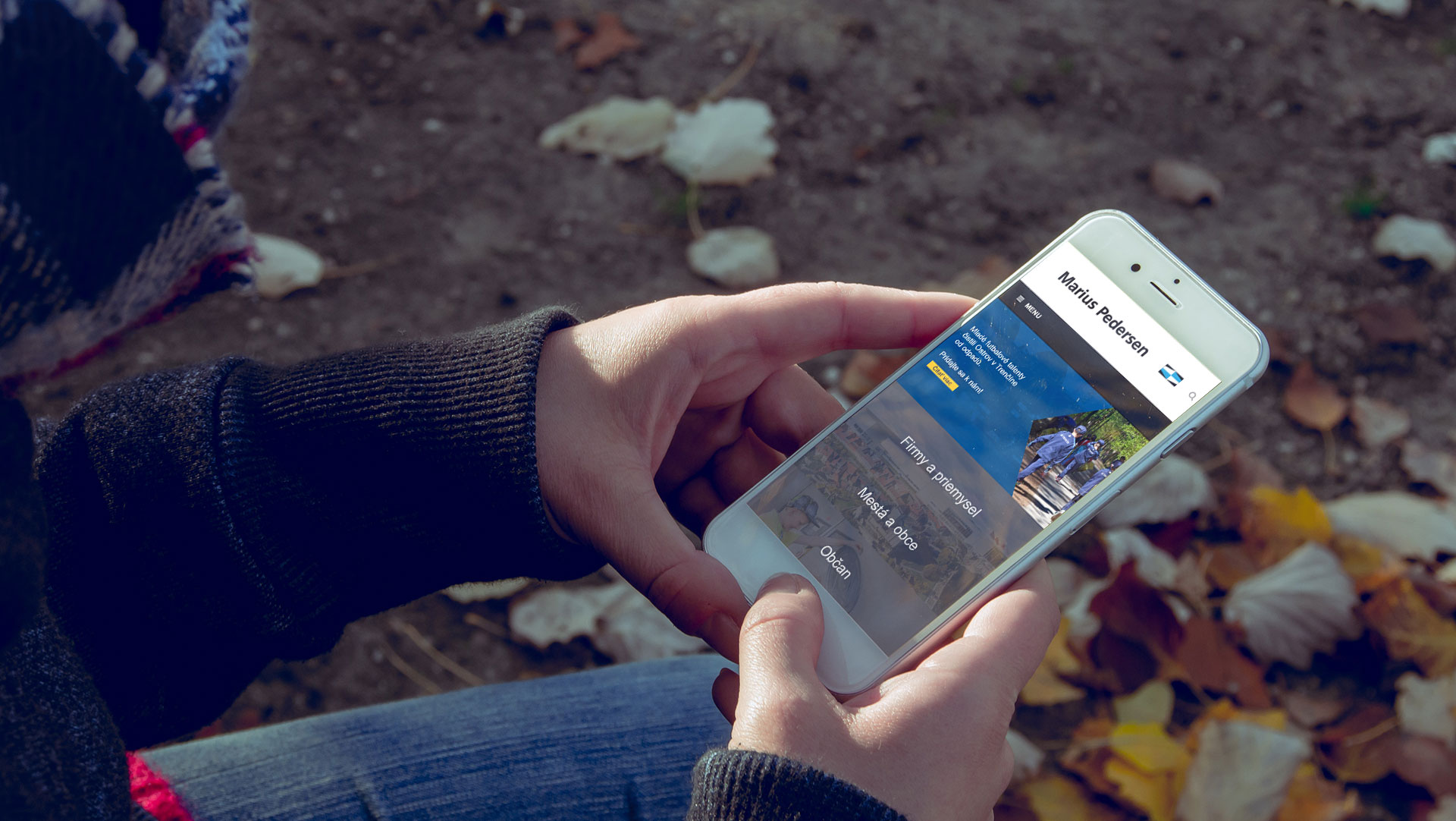 Like our work?
Share it with your friends.
Thanks to clear website structure,
you are able to find the content
you are looking for faster.
When owning a website which is rich in content, you need to make sure that your visitor will be able to find the desired content in a swift and reliable way.
Are you interested in our services?