Team Marketing Art
Great people, pleasant atmosphere and high quality services.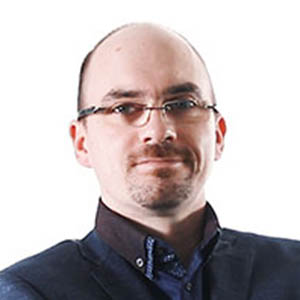 Ing. Mário Blaščák
Co-Founder & CEO
Thanks to my parents, I started gaining business and entrepreneurial experience already as a child. Within my family, I had the opportunity to "hang around" the shop, experience the life of a sole trader and small businessman.
Since 2001 I started developing my own business activities focusing on purchase and sale of goods, I have experience as the insurance agent for Kooperativa or financial advisor for OVB Slovakia. Since 2005, I was working as manager for a smaller company, managing a team of 15 people. Since 2007, I was gaining experience as the leasing broker for Eurofinancie and due to the crisis in 2008 and dissolution of the EF company, I established my own company, Synergy Finance, where I was dealing with corporate financing and business plan creation.
Since 2013 I have been engaging in and developing the Marketing Art brand, discussing and handing over my business and entrepreneurial experience to our clients in creating the business and marketing strategies. I believe I will get on very well also with you.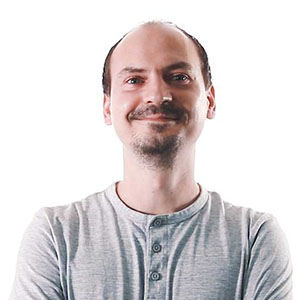 Jozef Blaščák
Co-Founder & CTO
I joined Marketing Art as the technical support member. I use my PC experience of more than 20 years mainly in the field of hardware, software and I also deal with virtual server administration.
I started getting to know the magic of WordPress, attending trainings of this system in the IT Academy and in Marketing Art I deal with technical solutions for our clients in this CMS system.
I meet our clients mainly in the support centre, where we are solving additional new requirements after a website is finished. I provide for the correctly set up running of the shared hostings, virtual servers, e-mails and other technical requirements for the clients.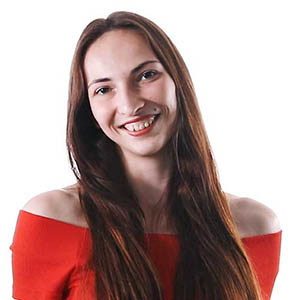 Dominika Slobodová
Graphic Designer
I'm a woman, daughter, creative worker but foremostly a rare specimen of a graphic designer.
When I'm not sitting pinned to my monitor, I like to hide at the coffee machine. Sometimes quiet and other times crazy, I never miss any pixel and nothing that can be eaten can survive in my closest vicinity.
Born with creativity in my blood, I started working with graphics at the high school, visiting our agency at my friend's recommendation. Two apple pies were the decisive factor for accepting the position, calming me down during the otherwise stressful interview.
The beginnings were challenging but not even early mornings, never-ending bumpy bus journeys and four cups of coffee per day could discourage me from working as a graphic designer in this agency I adore.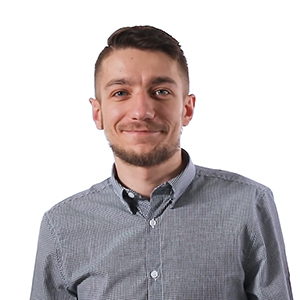 Peter Šedivý
Web Designer
I have been engaging in design professionally since 2011, when I got the opportunity to work in an advertising agency with a 25-year history as a graphic designer. This work gave me plenty practical experiences and opened my door to the world of advertising.
After 4 years, I decided to focus on the website creation exclusively. Marketing Art has provided me with space for implementation of functional, applicable and visually attractive projects. Thus, we are turning the time visitors spend on your website to a pleasant experience, when the customer is able to find the products or information they are looking for easily and quickly.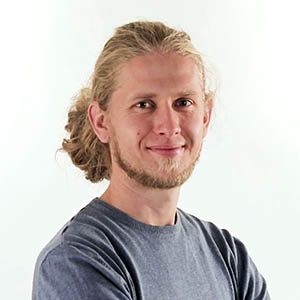 Ing. Martin Olša
Web Designer
I have been professionally engaging in graphics since 2016, when I followed on my graduation in computer graphics and multimedia at the Brno university. For me, creative work is fulfilling and I'm happy to see my work to serve someone. Whether I'm creating and designing websites for our clients or creating design of garden community according to the permaculture principles, I approach my work with responsibility, always trying to capture the essence.
I joined Marketing Art as the web designer. Here, I learned mainly to see things in a more complex way and to design functional, well thought-through and attractive contemporary websites.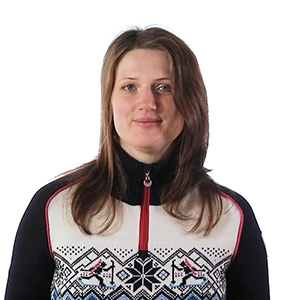 Mgr. Natália Blažová
Google Ads Specialist
I have been actively watching the e-commerce boom since 2009, when I also opened my own e-shop. This has automatically raised the question – how to acquire customers? How to ensure good sales? What does a customer need? Data and analytics became my hobby. I could precisely define audience from the data obtained and therefore create efficient offers.
At that time, advertising platforms were not as developed as we know today, but they were gradually being introduced to the market and growing. We were growing together. My diploma thesis focusing on SEO and PPC brought me to another level and helped me decide that this is the direction I want to take and is fulfilling for me.
After plenty of Google trainings, I joined Marketing Art as a freelancer in 2017. I provide first-class campaign set-up for our clients, with respect to their goals, along with regular optimisation and consulting.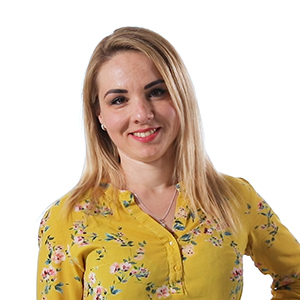 PhDr. Lucia Súkeníková
Copywriter
I discovered my love for writing at primary school already, when the Slovak language was one of my favourite subjects. Gradually, I continued exploring its coves at high school and university. It was during my university studies when I got interested in advertising, marketing and corporate communication. I was fascinated by the texts that could sell. In terms of language, I was also dealing with this topic in my diploma and doctoral thesis. Currently, I like to create texts for websites or corporate blogs.
In my spare time, I like to relax in the kitchen, preparing dishes of various flavours. I love food styling and I also go to great lengths with photographs. I publish my creations on my own foodblog, www.moje-jedlo.sk, and in my four cookery books.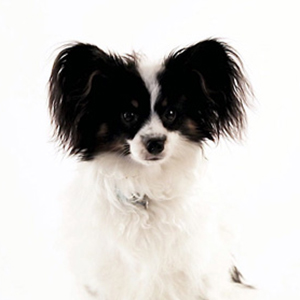 Charles César Belle Paw
Co-Founder
My name is Caesar but ladies can call me Sweetie. The roots of our Papillon genus go back to the times of Italian and French nobility, which brings
back stories from the era of Queen Marie Antoinette
. In the Slovak town of Trenčín, it was Marketing Art I decided to conquer. They welcomed me in their team in May 2019 and I have to admit, my decision was correct.
I attend discussions, meetings with clients, we make analyses, solve issues, receive trainings and it is my job mainly to scatter positive energy and jolly mood in all directions, to please people and of course, let them pamper me. So far, I'm attending to my duties 100%.
Marketing Art became my second home and the people in the company are my family. If you are interested in development in the online world, I will happily welcome you as well.
PS: the video was my first professional photo-shooting, so forgive me if I appear a bit nervous.
Currently available job positions to fulfil your potential!