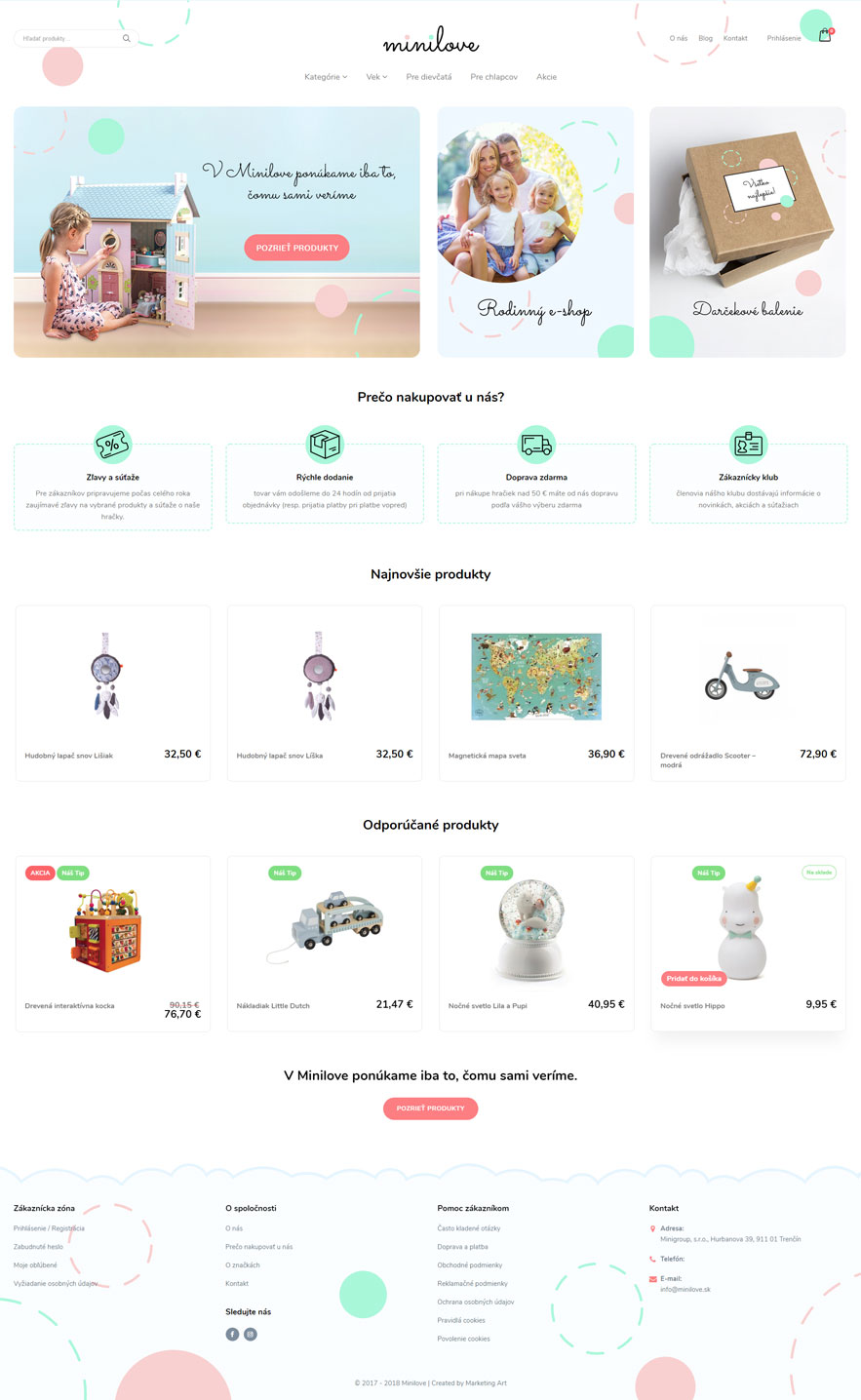 The client
Minilove is an internet shop full of lovely toys to bring joy not only to children but their parents as well.
Assignment
The goal was to create a simple and clear-cut internet store that will reflect enjoyment of the time spent playing together.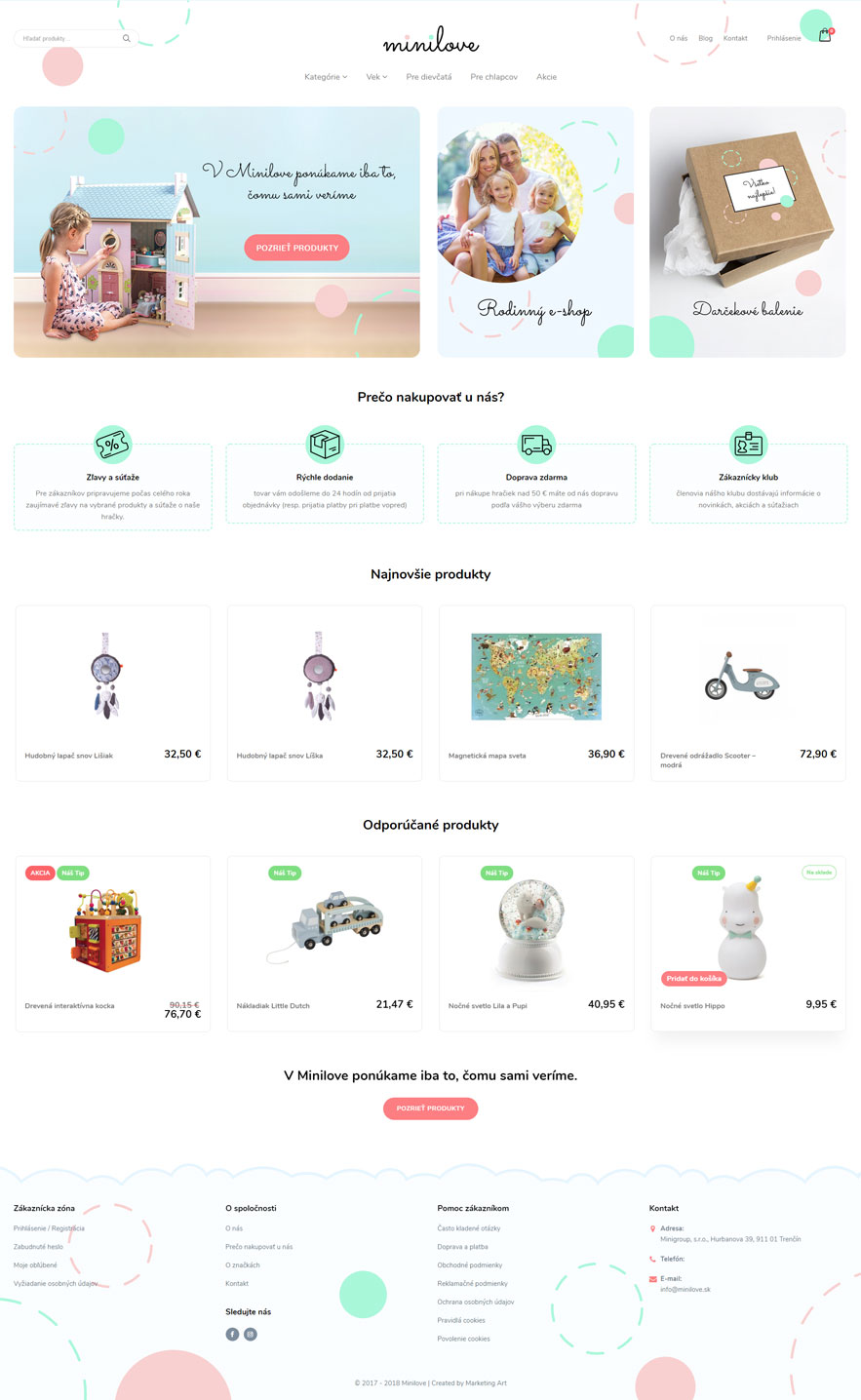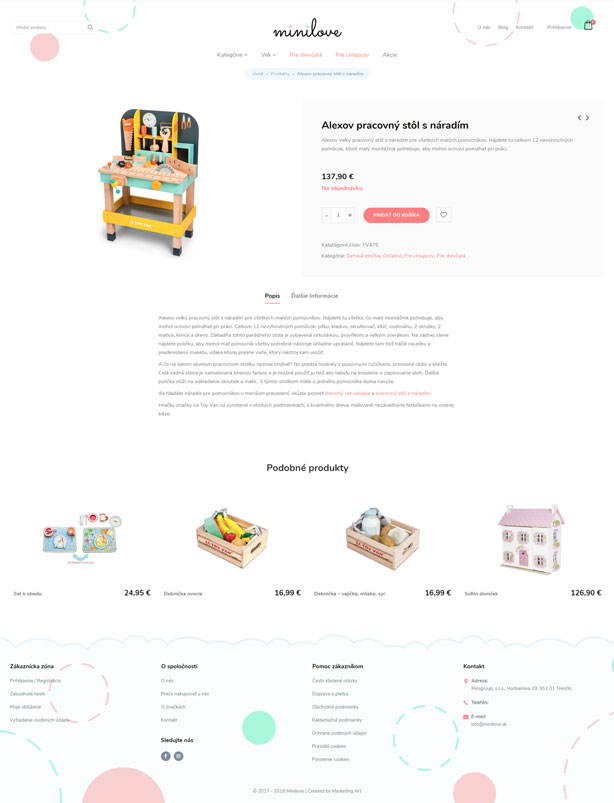 Facebook campaigns
The client entrusted us with the setting and administration of their Facebook profile and advertising campaigns. 71% visitors arrive to the websites thanks to correctly targeted campaigns.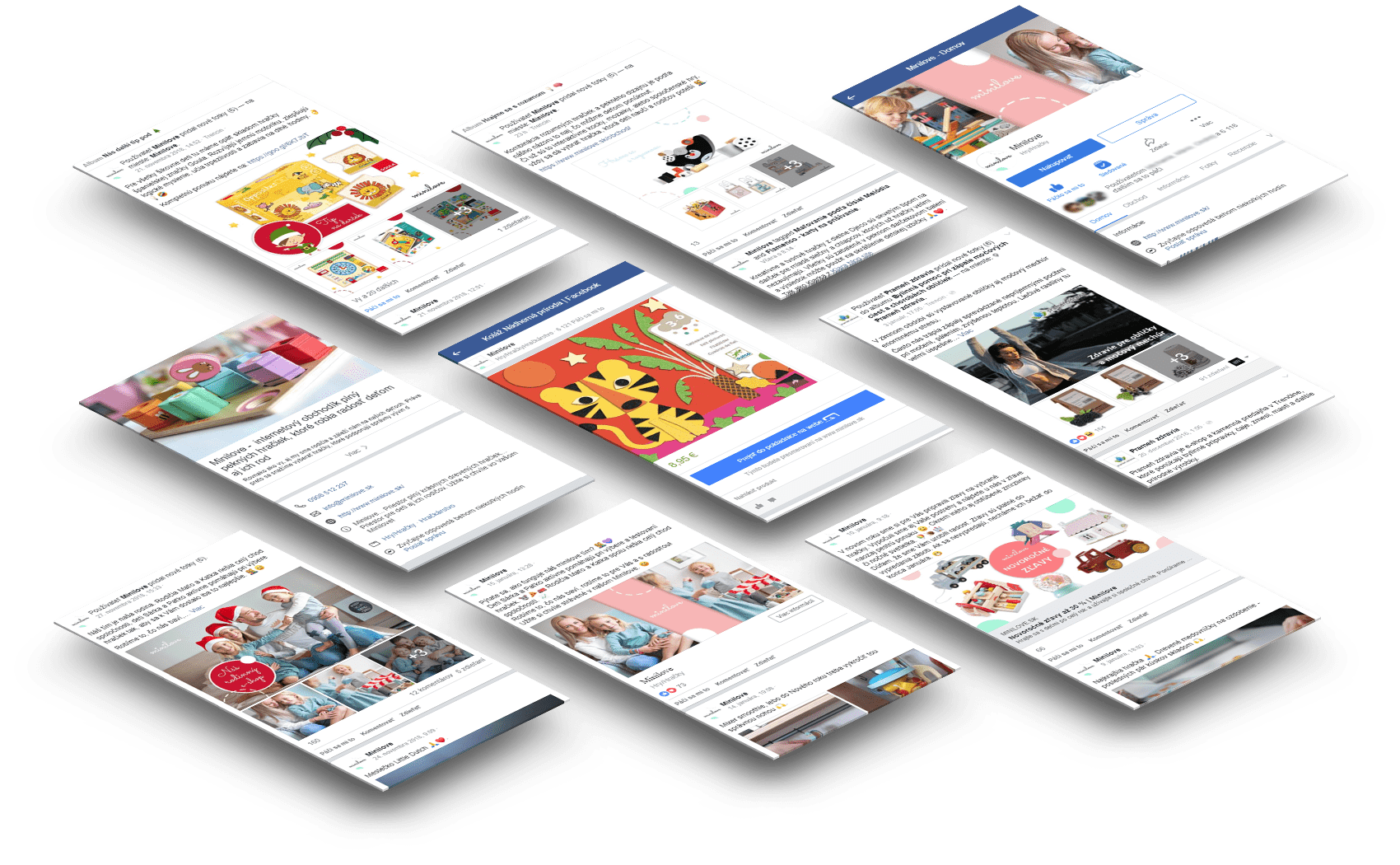 More than half of the e-shop visitor traffic arrives from mobile devices. An optimised and responsive website makes purchase easy for visitors anywhere with Internet connection. The solution provides online payments and different shipping methods. In order to increase the traffic and support the sale, we chose active Facebooku and PPC Google Adwords campaigns.
Many small and medium companies in our country do not use online marketing at all, losing a great deal of profits. That is why the Marketing Art online marketing agency originated.
Do you need to create an internet shop supported by online marketing?