The client
PRORECO is the leader in industrial flooring with operation all across Europe.
Assignment
Our task was to redesign their obsolete website and in several languages present the options, operation and extraordinary quality of the company's services.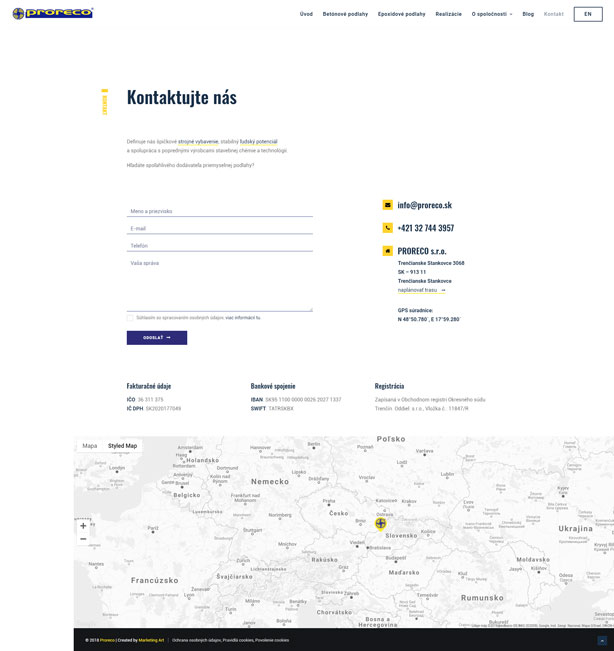 Don't be afraid of expanding to foreign markets using the multilingual responsive website. For our client, we have created a contemporary and clear-cut online presentation of their services portfolio, projects and the company itself. The first demands for industrial flooring started arriving almost immediately after the system was launched.
The basic pillar of the PRORECO company comprises of top-notch technologies and project implementations on an international level. Therefore, we have built the website on an extensive portfolio based on authentic photos from across Europe.
Do you need to create a website supported by online marketing?