The client
Laura Gold is the largest Slovak producer of jewels and wedding rings. They distribute their products to more than 100 partner shops.
Assignment
Our task was to redesign their obsolete website, transfer it to a modern system with online purchase option, extensive map of the partner shop network and a blogging platform.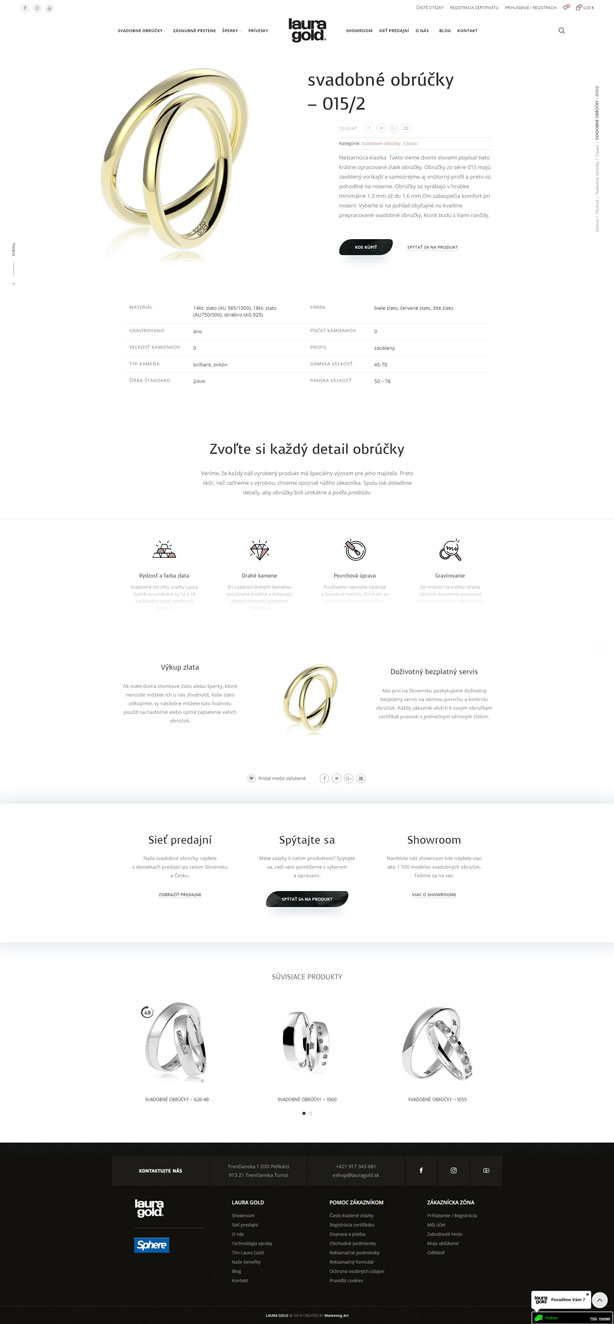 The Laura Gold system contains an extensive catalogue of clearly categorised products along with an e-shop section and online purchase option. It also provides an extensive map of partner shops. Last but not least, the website contains information about the company, production technology and history, completed with authentic photos and videos from the company background.
Wedding rings are a type of product that is quite difficult to sell online. Therefore, when creating the system, the main goal was to draw the customer's attention to the extensive sales network and the company's showroom, which has proved to be the right choice.
Do you need to create an internet shop supported by online marketing?