The Client
The Matteo Bernetti brand is a symbol of Slovak tailor-made suits. 25 years of experience, active in middle and western Europe as well as exclusive fabrics and materials are a recipe for success.
The Assignment
Our job was to design a suitable website for the brand which would reflect the exceptional quality of these tailor-made suits, as well as showcase the purchase process to the customers and the ability to cooperate with boutiques.
High quality suit is tailor from exclusive materials the way to perfectly fit its owner's figure. The website presents all the details of a suit like this and the exceptionality of Matteo Bernetti brand as well as simple buying process and boutique cooperation.
We are presenting the portfolio of the Matteo Bernetti brand in simple and elegant form. We've dedicate one whole sub-page to each of the details of tailor-made suit.
The customer is informed about every step that they need to undergo during the production. From the first contact, through vitals mapping and tryout, until the final handover of the suit. For this to be performed, we have managed a photoshoot of the complete process
The solution presents important information to business partner. Site's visitor will learn how this wholesale cooperation and important contacts work.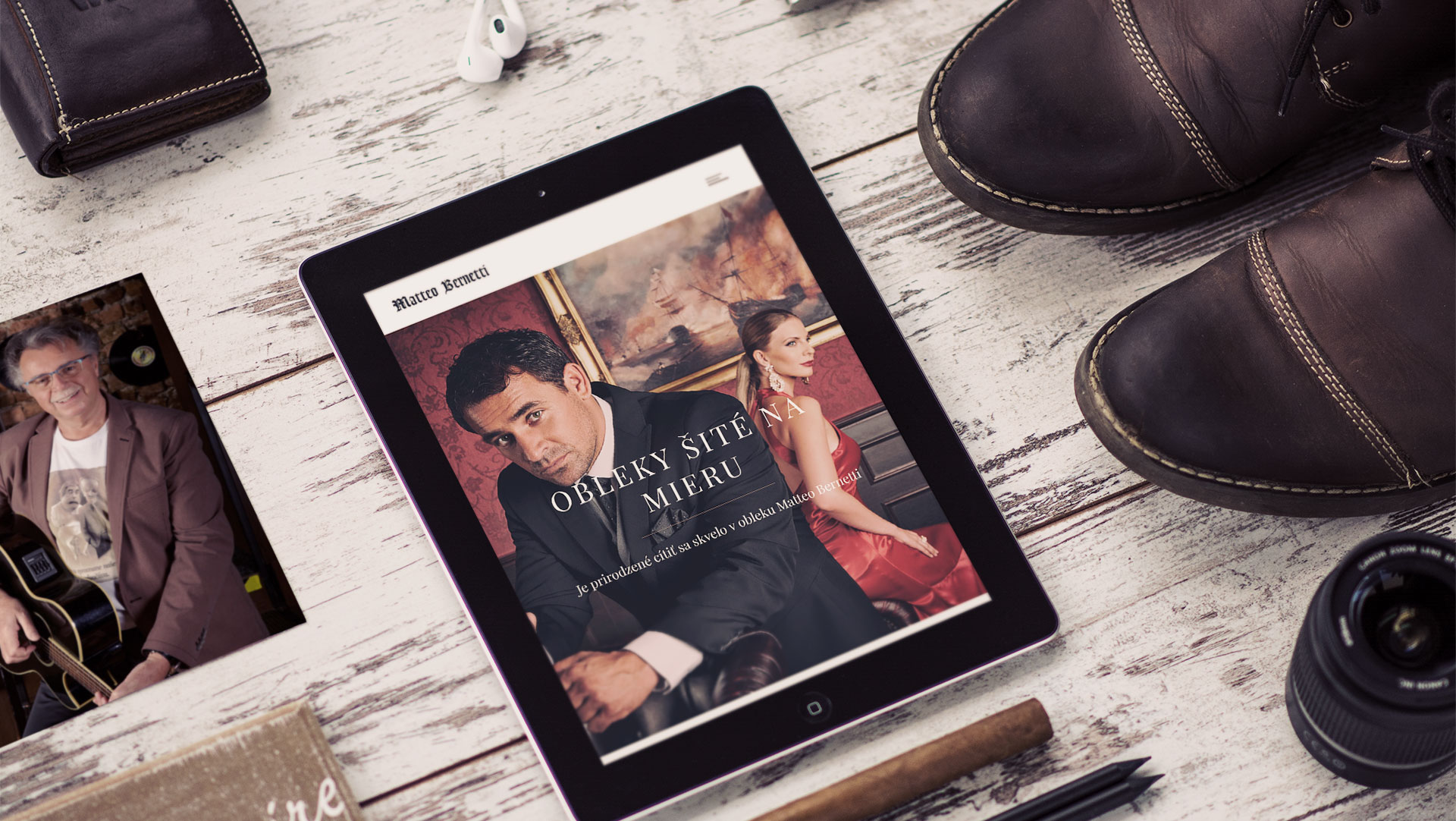 Facebook and Google AdWords
Our client put his trust into the management and setup of their Facebook profile and marketing campaigns on Google. 81 % of the visitors reach the website thanks to correctly targeted campaigns.
Hodnotenie spolupráce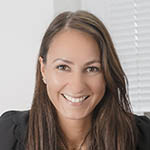 The cooperation was amazing, since they are a young team which obviously has a lot of insight in the field of marketing and what's even better is that they enjoy doing this. Our website was edited beyond expectations and our conversations are always swift which drives our business forward.
Zuzana Baniariová, Accord, a.s.
Like our work?
Share it with your friends
An impressive website fully represents the quality of your products and services. We have managed a series of photoshoots, thanks to which the website guides a visitor through the whole purchase process. The website also offers fresh information from the field of men fashion using the blog platform as the majority of customers comes from actively targeted campaign present on social networks.
Are you interested in our services?