The client
The S-BIKES electrobike brand is new to the Slovak market, bringing electrobikes for everyone, for different kinds and purposes of use. What they offer their clients is high quality, perfect design, and elaborate detail, under conditions available to anyone.
Assignment
Our task was to create a clear-cut and fully functional internet shop to decently represent the quality, versatility and practicality of the S-BIKES electrobikes.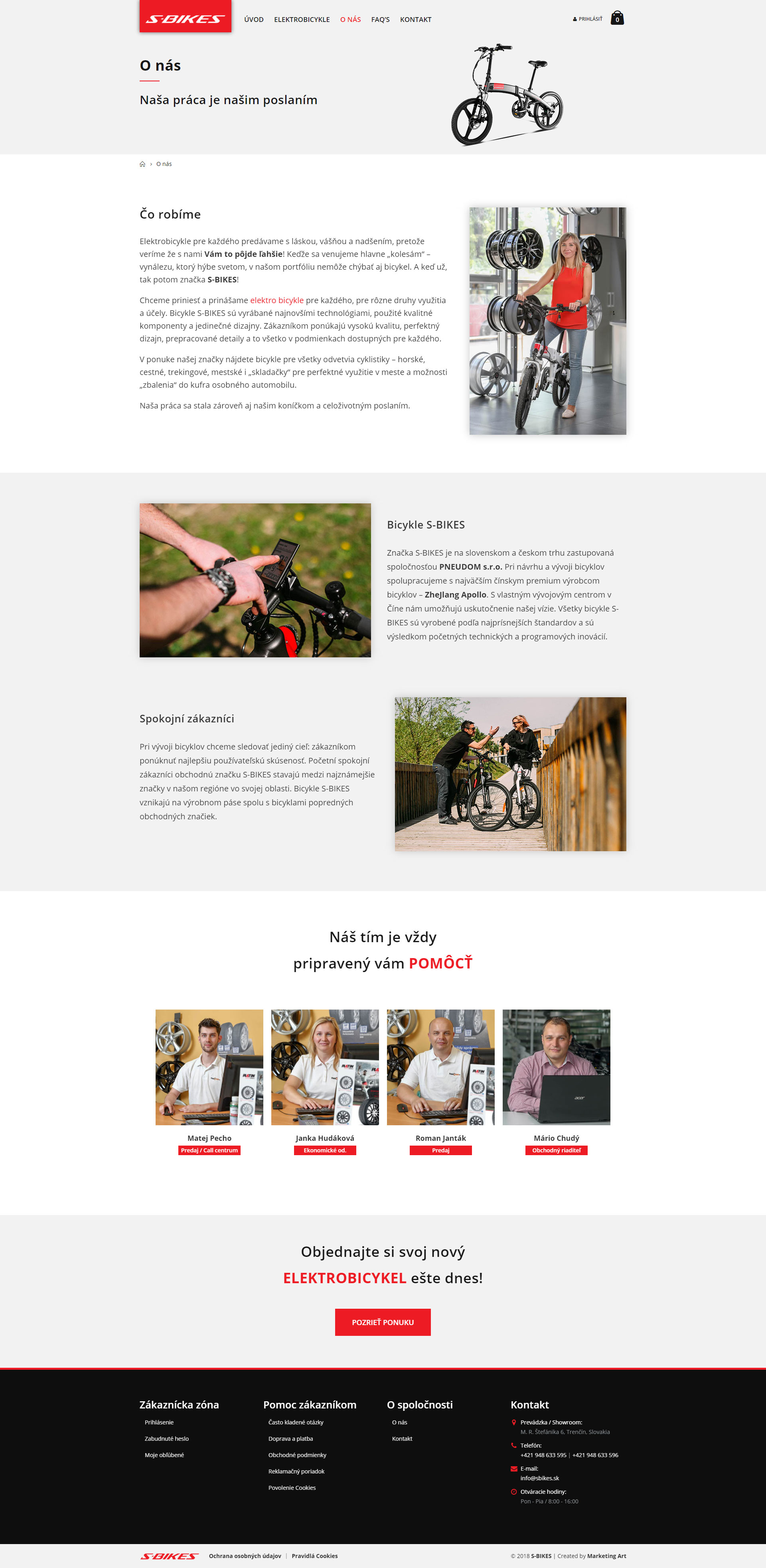 Facebook campaigns
The client entrusted us with the setting and administration of their Facebook profile and advertising campaigns. 76% visitors arrive to the websites thanks to correctly targeted campaigns.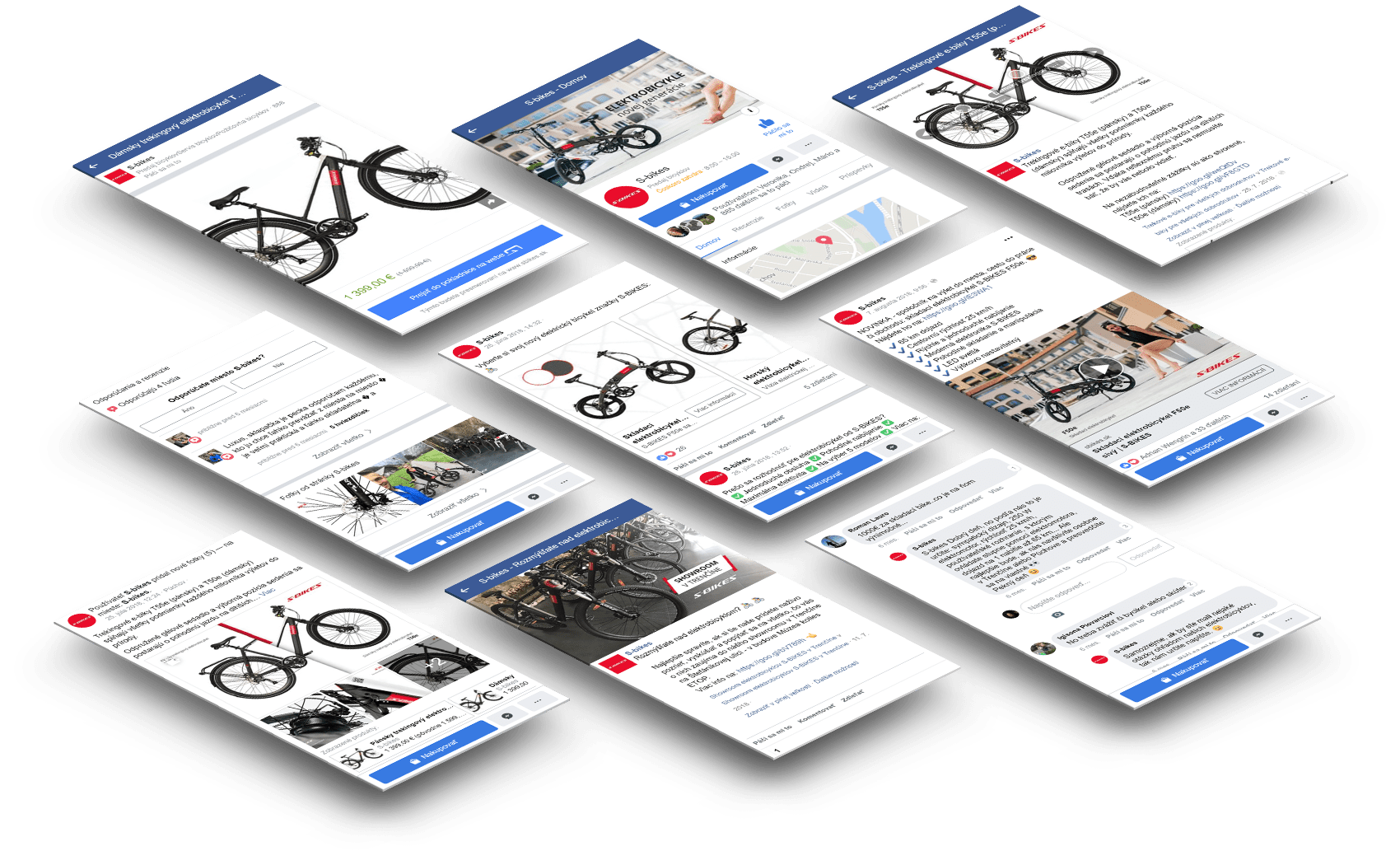 Thanks to the responsive website, the S-Bikes bike brand became one of the best known on the market. We have created a contemporary and clear-cut internet shop for the client, with an extensive product range everyone can choose from. After launching the web, the interest and awareness of electrobikes among customers increased almost immediately.
Did our services raise your interest?
The biggest challenge of this project was to present the S-Bikes electrobikes in a way highlighting their uniqueness, functionality and high quality workmanship. You can judge for yourself if we succeeded.
Do you need to create an internet shop supported by online marketing?