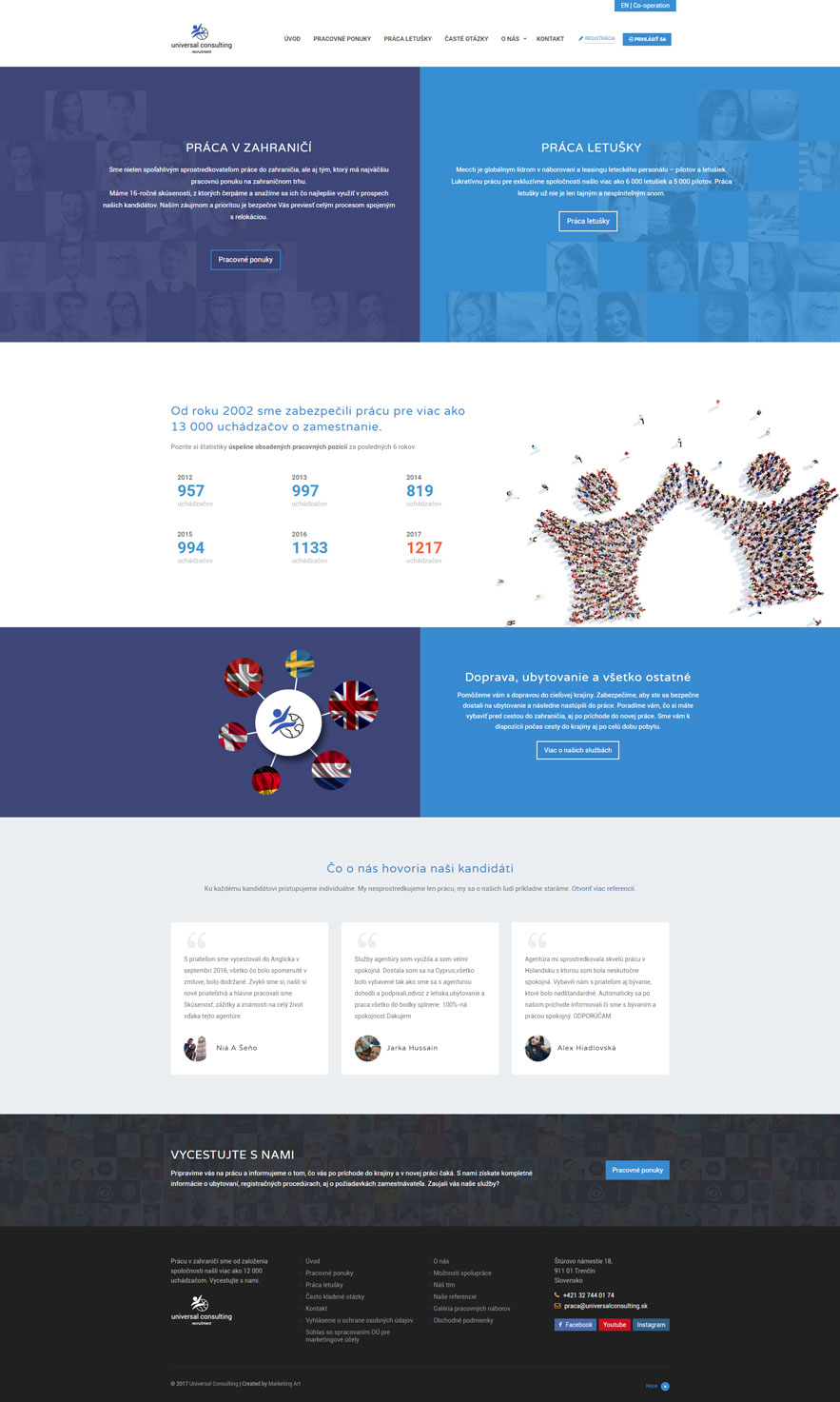 The client
Universal Consulting has been providing jobs abroad for more than 15 years, offering full service including transport and accommodation. At the same time, the company is the leader in recruiting pilots and flight attendants.
Assignment
Our task was to create a new representative logo and communicate the company's reliability through redesigning the original website into a new, contemporary and functional system.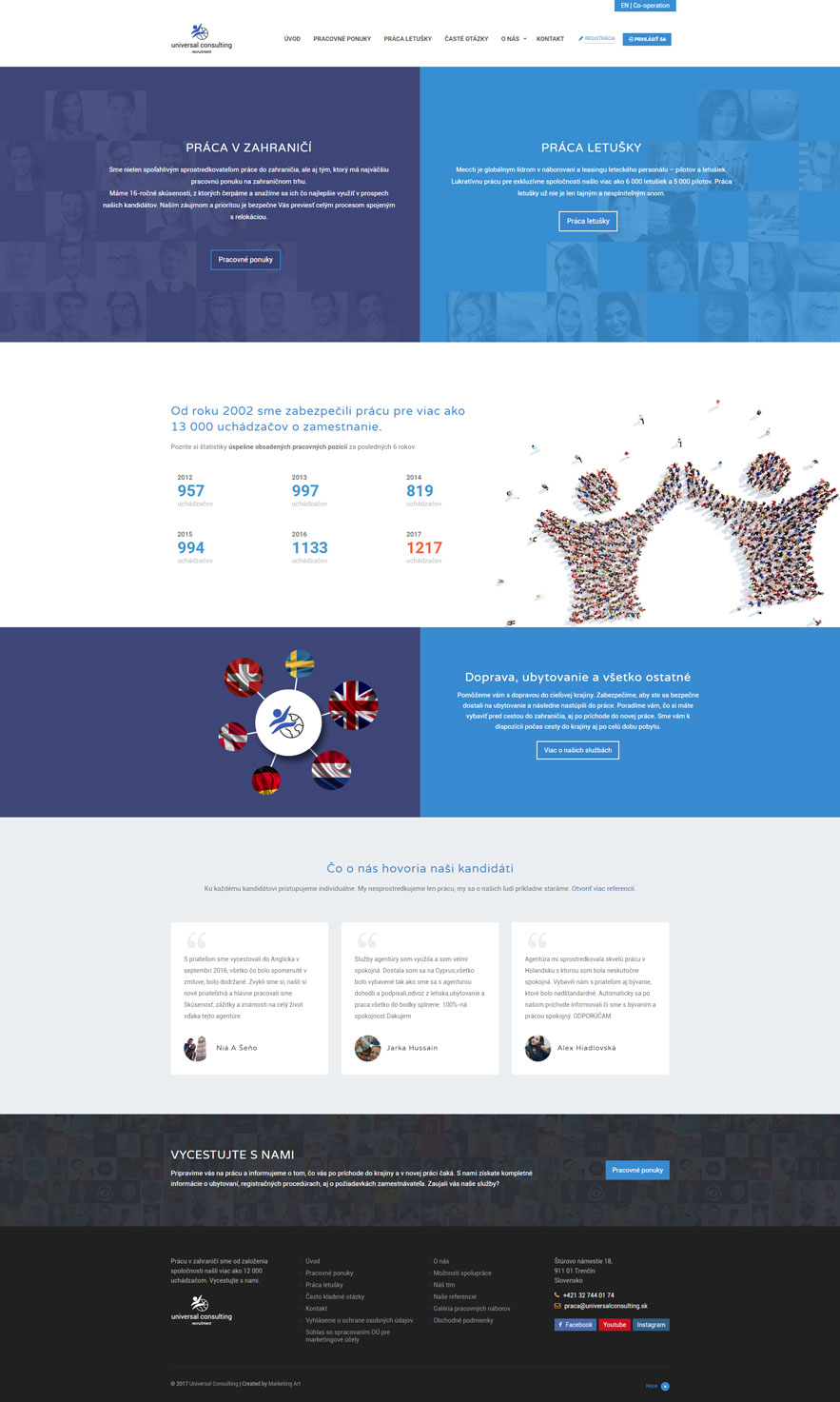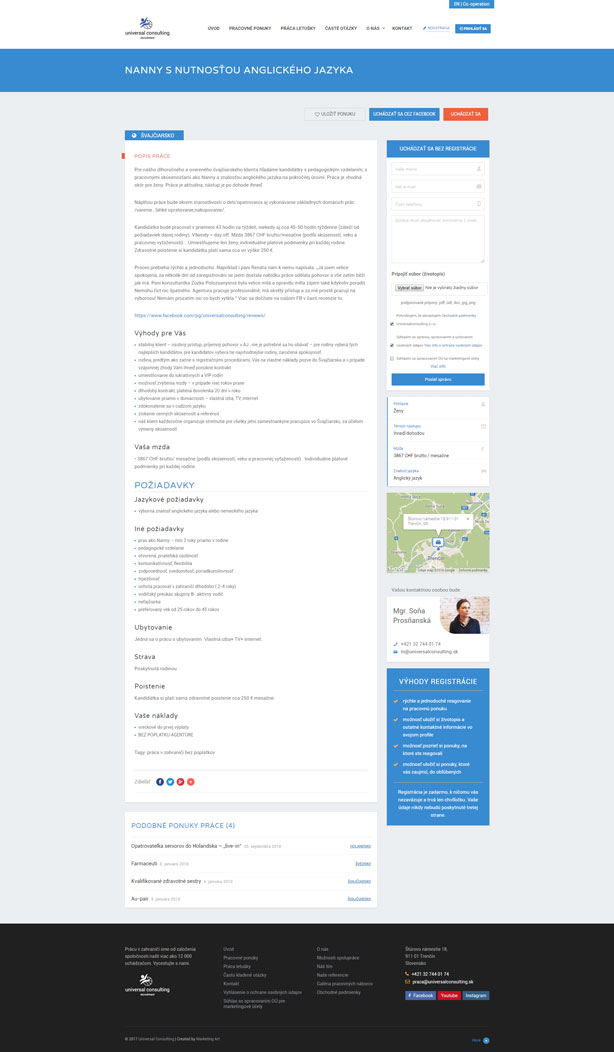 When looking for a job abroad, people are often sceptical towards employment agencies; therefore it is very important to inform the visitor about the quality and extent of the services provided. The website describes individual job offers in detail, providing the applicants with an option to simply respond to the offer they choose. The system includes the applicant's personal profile with option to register via Facebook.
Applicants for job abroad also need to know where will they be staying, how can they travel to their destination and who will be their contact person if needed. If you add well-arranged categorisation on top, responses will start flowing immediately.
Do you need to create a website supported by online marketing?